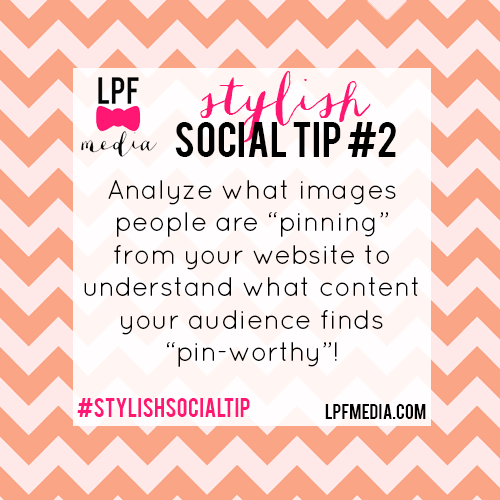 Pinterest
has proven itself as one of the biggest traffic drivers to blogs, websites & product pages and continues to grow to be a larger percent of referrals each season. It's crazy how much you can learn by looking at what content your audience is organically finding and pinning from your site.
Whether your a blog or small business you absolutely must add a "pin it" button to your site. This makes it easy for people to share your content. Pinterest has a
simple tutorial
and html code to embed.
The quickest way to check out what people are pinning from your website is the "source" page.
By looking at the source page, you can see what type of content people want to share. It will be different for every website, but a good indication of what is generating interest and buzz. Maybe it's DIY Posts? Maybe it's How To Outfit Guides? Maybe it's free printables? Utilizing this page can help give you ideas for future posts. Or if you're an online store- which products are getting the most love from fan of the brand.
Want to dig in even deeper? I highly recommend signing up for a free
pinterest business page
to get an even better understanding of your pinterest analytics!
If you're interested in maximing your learnings from pinterest, connect with me!
dream big!
lauren
FIND LPF MEDIA ON: