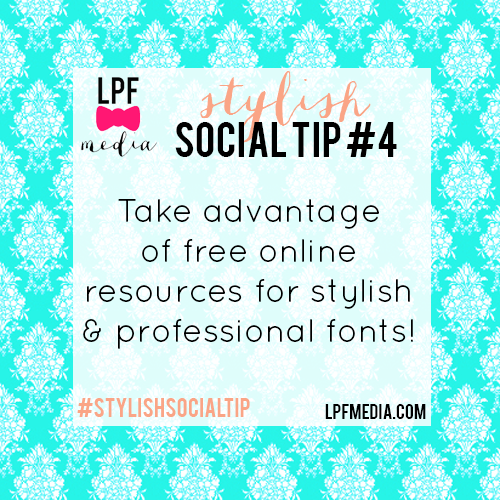 One of my absolute favorite resources for making a blog or graphic design project feel extra professional is free fonts. You can seek out a specific font on a mission for a project, or go on a downloading spree to find fonts for any occasion. For added aesthetic value try pairing two contrasting typography like an italic & serif or bold & thin font.
I've come up with a list of my absolute favorite fonts lately. They're a pretty little mix of bold, script and handwritten styles. I'll also share my favorite resources for free fonts for your projects.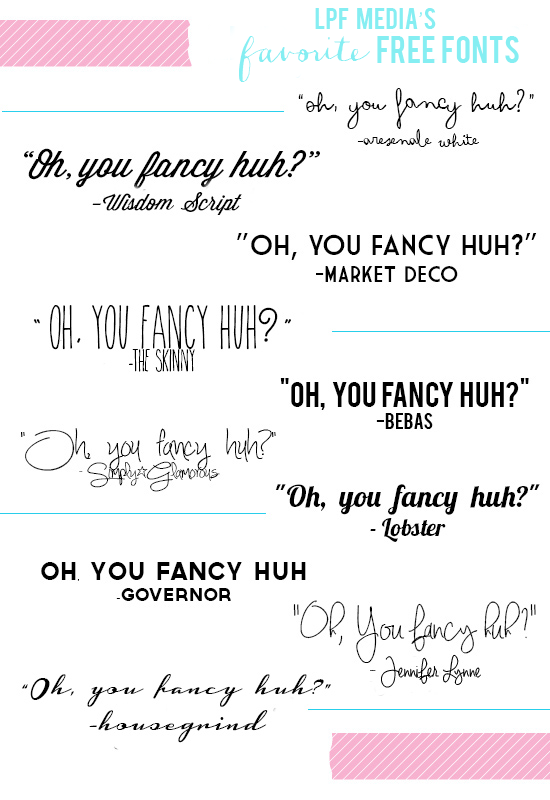 Download these fabulous (and free) fonts for yourself below:
Like I said I'm a bit of a typography nerd. It's sort of embarrassing. I can actually identify them (and usually do) out in public! But, no shame- my font love is your win, because I have some great resources to share. If you're on the hunt for professional or fun new fonts these are a few of my favorite websites:
One of the best ways to make your brand feel consistent across several blog posts, graphic design projects & social media channels is to choose a few fonts to use throughout your branding. This cohesiveness makes things feel connected and beautiful!
dream big!
lauren
FIND LPF MEDIA ON: