As I mentioned, I was at
Go Blog Social
last weekend in Kansas City! I was able to listen to a huge variety of speakers from different fields. One of the biggest takeaways from speaker, Better Homes & Gardens Magazine was something so simple, but true. They said often times one of the hardest things as a brand when they're visiting blogs is finding the blogger's contact info... and it's so true!
Thus, their talk inspired Stylish Social Tip #5 .. make it easy for brands & clients to get in touch with you!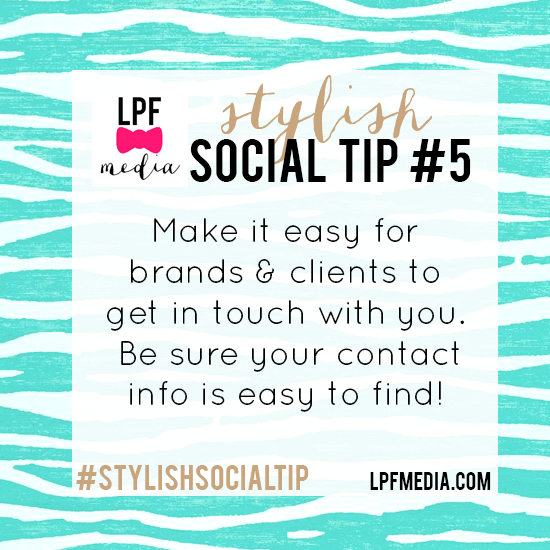 I know how frustrating it is trying to get in contact with a blogger or brand and by the time you spend five minutes searching their websites' pages, you give up. Sometimes we try to hide it away in an "about me" page, or have it as a mail icon rather than written out.
So here's my advice: Have your contact info in a clear & easy to find place (in fact.. have your contact info in many clear & easy to find places on your website). You never know what opportunities you might miss out on if you're too hard to get in touch with!